SEO for Google My Business
One study of Google My Business found that just 16 percent of searches were direct, while 84 percent were discovery. In other words, more users will stumble upon you through a search rather than go online specifically to find your organization. Additionally, 34 percent of local businesses appeared in over 1,000 searches each month.
The study also found that nearly half of businesses get more than 1,000 views each month via Google search and 33 percent get over 1,000 searches through Google Maps. Getting these numbers for your business requires optimizing your business listing, in other words, enhancing your Google My Business SEO with the best keywords.
Let's look at the benefits that SEO for Google My Business can give your organization.
What is Google My Business?
Google My Business is a free tool that can help you boost your online presence. One of the biggest advantages is that users will be able to find your organization when they search locally for businesses either in the search engine or Google Maps. Users will see your address, business hours, and even access customer reviews.
Consider Google My Business a compliment to your other marketing efforts. It is not meant to be used in place of a formal website but rather alongside your company's site. When you use Google My Business features, you'll be able to boost your visibility and engagement with customers.
Who should use Google My Business
Any and every business can benefit by using Google My Business. You may even already have a listing, and you can just claim it. Once Google has verified you are the owner of the business, you'll be able to optimize your profile, which helps you become more prominent in searches. Here are some other good reasons for you to use your Google My Business account for your SEO efforts.
Benefits of Google My Business
There are numerous benefits of using Google My Business SEO to market your company. These include:
Increase your reach
Using Google My Business helps your company reach a wider audience, particularly local customers. Google My Business is a key tool for your SEO strategy. It can bring more traffic to your website, which boosts your authority with Google, and feeds back into your company getting a higher rank on the search engine.
Improve your reputation
When you use Google My Business SEO tactics, you can also improve your business reputation. Users will see your overall review rating, giving them confidence that you are great at what you do. For example, suppose you have a 4.8-star review rating. In that case, consumers are more likely to see your brand as an authority and do business with you.
Affordable
Using Google My Business is free. You can't get a better price than that. Consider the fact that it can help expand your reach at no cost. And you'll gain valuable insights about customers interacting with your listing and your website.
Connection
A Google My Business listing can improve your connection with customers by allowing them an easy way to reach you. When you optimize your listing, you can provide different ways for people to reach you quickly. It can be the start of a great relationship between you and your customers.
Analytics
Google will even provide you with insights about how your listing is performing by letting your know how many clicks, subscribers, and impressions your business has had. You can use this information to improve your company's listing and other marketing efforts.
How does Google My Business SEO work?
Your Google My Business profile can contribute to your SEO efforts, particularly for local searches. There are several advantages to using Google My Business SEO tactics. According to Google, there are three criteria that can boost your business, including:
1. Relevance
Whether your business matches words or terms the searcher has entered. You can give your business a higher rank here by adding details in your Google My Business listing, such as the products and services you offer.
2. Proximity
Google will offer users the option of finding a business near them. So, the closer someone is to your business, the more prominent your rank will be in their search results.
3. Prominence
your company's reputation or how popular your business is with consumers. This is based on what information Google already has about your business, such as backlinks. Customer rankings also play into giving you a higher rank. The more positive reviews you have, the higher your rank.

Optimizing your rank with Google My Business SEO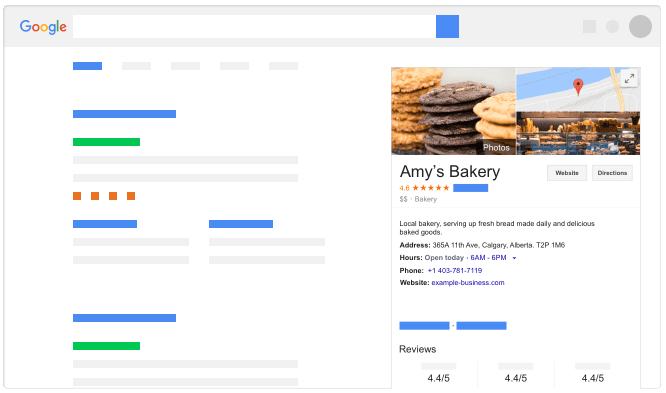 Before you start to employ Google My Business SEO techniques, you'll need to complete your listing. Consider adding details like your company's phone number, business hours, and photos. You can also link the listing to your website and social media accounts. These will enable people to find you quickly.
Once you've created a strong listing, you can further improve your Google My Business SEO by writing a regular blog for your business listing. You can use this feature to share information with customers, including any deals or offers you currently have.
Why choose Soap Media?
At Soap Media, we understand how to boost your Google My Business SEO efforts. Our team has built strong, successful techniques to help you rank higher. Eighty percent of our clients get onto the first page within six months. Those are results you don't want to miss out on.
Whether you're new to Google My Business or want to see better results from your listing, contact Soap Media.