Contact us today

to learn how we can

generate more leads and traffic for your website

!
SOAP Media is a

Certified Google Partner
Advantages of Working with a Google Partner:
We Are Google Certified Analysts and Account Managers
We Stay Up To Date With The Latest PPC Information
We Work Directly With Google Ads
We Know How to Get the Most Out of Your PPC Budget
Here is why everyone wants to work with

SOAP Media
A big thank you from Millwards Consignment Furnishing & Decor to The Soap Media Team for all of the great work that has substantially improved our SEO standing and enhanced our social media presence! Your expertise and personal service is greatly appreciated!
SOAP has been handling my Google advertising and SEO for the better part or 4 months now. I'm very impressed with the performance of their ad management. The amount of leads my service based business has been getting has increased substantially without increasing my ad spend at all. I'm looking forward to seeing some great results from their SEO work soon.
Beka-Lin Productions
2023-06-28
Soap Media Inc was so helpful to me and my wedding video business here in Vancouver BC. Jesse gave me so much valuable information regarding what I can do to improve my SEO and marketing strategies. I really appreciate all the time and effort at he and the whole team put into getting me lots of great information!
Jesse was amazing at helping me carve a strong path forward with my dj website here in Calgary. Kind and patient along the way, I feel I am more than set up for success as I grow my small business. Thanks SOAP!
Very happy with Soap Media. Their high level of service and prompt communication makes me feel that the digital marketing needs of my company are being very well taken care of.
Soap Media are great!! Thanks to Jesse and Kerem and the entire Soap Media team for helping us to grow our brand and online presence within the educational community. Your knowledge and expertise in digital marketing using Meta Facebook ads has provided us with excellent results.
Jesse and the team at SOAP Media did an excellent job preparing a video for us with the Ontario Digital Transformation Grant and setting up our social media integrations. We were completely out of our depth without them!
The Soap Media team were very helpful in providing insights on our SEO, website optimisation and content gaps. They go above and beyond to provide the support you need and impacting you're looking for. Thank you Jesse for your consistent communication and for sharing your expertise.
Alexander Kravis
2023-01-08
Excellent team from SOAP media! The onboarding process was extremely efficient, but most importantly we felt that SOAP media really understood our core business model and how to best apply modern marketing techniques to showcase our business. We put together a campaign involving videography, and online Meta ads which really stood out. World class content and advertising management.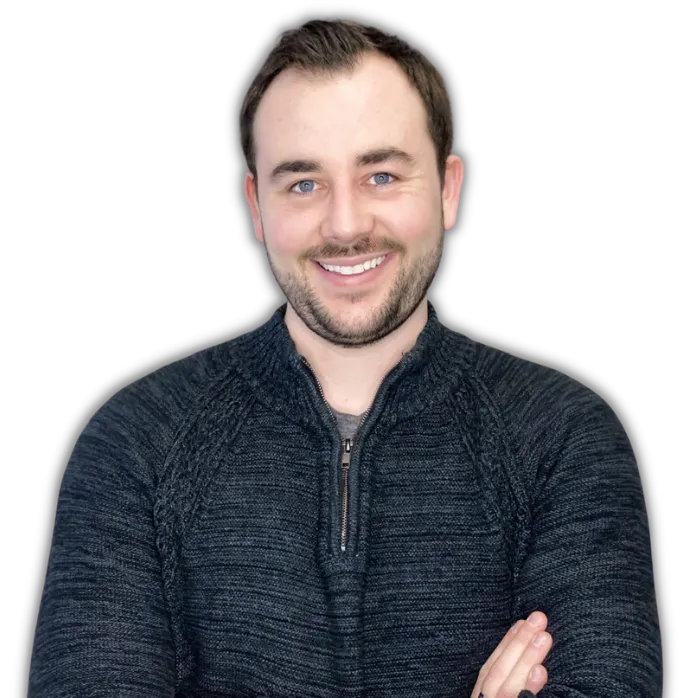 Learn How

SOAP Media

Can

Drive Massive Amounts of Traffic

to Your Website
Click the button below to set up a FREE 30-minute discovery call with Jesse today to see how we can generate more traffic and sales for your business.