The Best Adirondack Chair
"SOAP Media aided The Best Adirondack Chair Company to achieve an ROAS (Return On Ad Spend) of 95X"
REDUCED CONVERSION COSTS BY
%
While we were focused on boosting web traffic and sales for The Best Adirondack Chair company, we also wanted to improve their brand recognition to solidify future sales.
As with many online businesses, the company was looking to attract new customers to their site but lacked the experience, know-how, and time to scale up its marketing efforts. Soap Media was able to step in and identify the right tools and techniques needed to attract new customers and augment the company's conversion rate.
Our approach included building a thorough SEO strategy and developing an effective PPC plan to put the company on the road to e-commerce success. By adopting this approach, we were able to drive more traffic to The Best Adirondack Chair Company's website and turn that traffic into higher sales.
Who is The Best Adirondack Chair Company?
The Best Adirondack Chair Company makes unique wood furniture for patios, cottages, and the great outdoors. Started in 1955 as a family business, the company has become a North American success. Since expanding into the e-commerce realm in 1999, they have served clients as far away as England and Holland.
They build Adirondack chairs, swings, lounges, tables and custom-made outdoor furniture. The Best Adirondack Chair Company provides a 10-year guarantee on their products and a 10-day full refund return policy.
As an award-winning company, they have received accolades from the Web Marketing Association for outstanding web development. The Best Adirondack Chair Company is based in Kemptville, Ontario, with a second location in Lewes, Delaware.
Challenges and Objectives
Despite winning awards for their website, the company wanted to drive more traffic to their site. Moreover, they needed to convert that traffic into customers.
After trying several tactics to accomplish this on their own without much success, they saw their need for expert marketers. They understood that they needed someone with experience, knowledge, and the time to implement a marketing strategy.
The company began looking for a professional marketing company that could help them develop and execute an effective digital marketing strategy to boost sales. Their objective was to increase website traffic by 50% and cultivate a conversion rate of 60%.
To help The Best Adirondack Chair Company reach their goals of higher web traffic and an increase in online sales, we focused on boosting their SEO ranking as well as building an effective PPC strategy
To complement their SEO strategy, we developed an effective PPC plan by identifying their target audience. From there, we were able to position their website to potential customers who were actively looking for a solution. In addition, by using PPC ads, the company was able to boost their brand recognition, which keeps them in consumers' minds and may result in future sales.
We also used PPC ads to get them on the first page of a Google search results page. This tactic is vital as it puts their brand in front of high-targeted customers. Research has demonstrated that people who click on PPC ads are ready to buy.
For the company's website, we implemented a two-part, comprehensive SEO strategy. Their goal was to get their primary keywords to rank in the top 5 search results within six months. To achieve this, we optimized their site content and code for their targeted keywords. We also cleaned up existing backlinks that had become a problem for their site. Then we started a strategy that would develop new, valuable backlinks from authoritative websites each month.
REDUCED CONVERSION COSTS BY
%
Analytics are key for any business that wants to make sure its marketing is pulling its weight. To meet The Best Adirondack Chair's fast-changing needs, SOAP Media fine-tuned their analytics account to measure the impact on website users and used UX tracking to ensure site navigation stayed smooth. We optimized for conversions using Hotjar heat mapping software, and coordinated with Google Analytics to track data for multiple pages and conversions.
Our work with The Best Adirondack Chair Company focused on boosting traffic to their website and improving sales of their products. We also aimed to enhance the company's marketing efforts through higher search rankings and increased brand recognition for future growth. We saw a 300% increase in customers shopping at The Best Adirondack Chair Company's website, through our metric tracking efforts. Additionally, their conversion rate increased by over 330% and the cost of each conversion was reduced by 79%. With a comprehensive marketing approach, we were able to boost traffic to the company's website and improve its conversion rate. We were also able to increase brand recognition for the business and build on future sales and success.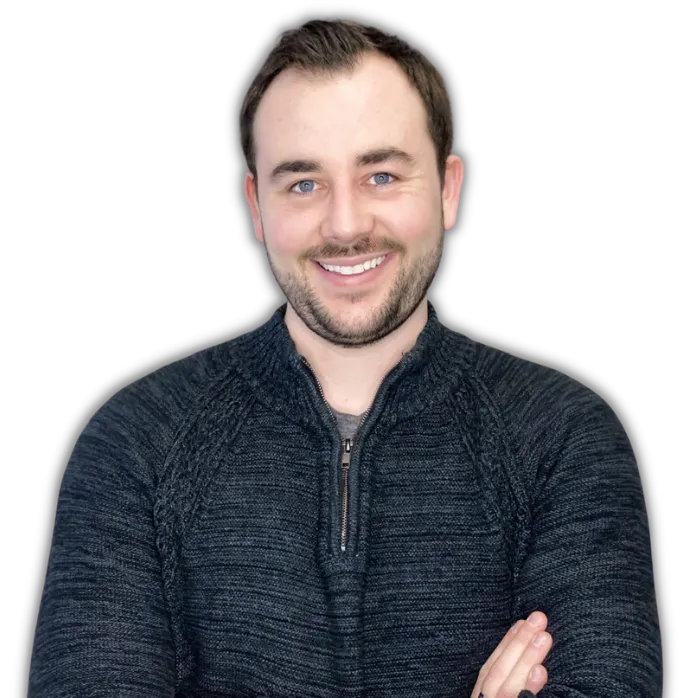 Learn How

SOAP Media

Can

Drive Massive Amounts of Traffic

to Your Website
Click the button below to set up a FREE 30-minute discovery call with Jesse today to see how we can generate more traffic and sales for your business.