"Soap Media aided Northern Mini Storage to increase their website traffic by 79%"
CONVERSIONS INCREASED BY
%
REDUCED CONVERSION COSTS BY
%
In addition to attracting more web traffic to Northern Mini Storage's site, we wanted to develop a consistent and unified look and experience for consumers. Essentially, building a brand for the company.
Although they have nearly 40 years in the community, attracting online traffic was a challenge. The owner of Northern Mini Storage understood that to increase traffic and improve conversions, they needed to find a marketing partner with the experience and knowledge. Soap Media was able to free up our client's time so they could focus more on doing what they do best. We took over the management of their SEO and PPC resources and built a website that was easy to navigate, had a consistent look with promotional content, and straightforward calls to action.
Our approach was to build a holistic strategy that joined together effective marketing strategies, including remarketing the company's PPC ads and boosting their ranking on search engines. Through our efforts, website traffic increased, conversions improved, and they earned more interactions with potential customers.
Who is Northern Mini Storage?
Northern Mini Storage has been providing Greater Sudbury self-storage solutions since 1982. Northern Mini Storage offers customers peace of mind for their belongings. The facility is surrounded by a fence to keep intruders out and monitored around the clock by video internet technology.
The company has 375 heated and non-heated storage containers for customers to store their business or personal belongings either for a short time or for an extended stay. Their friendly staff and clean space make the company the ideal storage solution.
They are members of the Canadian Self Storage Association and a BBB accredited business.
Challenges and Objectives
For nearly 40 years, Northern Mini Storage has attracted customers with its friendly staff and clean facility. However, they were looking to drive more traffic to their website. Their goal was to convert that traffic into leads.
Facility owner, Grant Menard, had attempted to tackle boosting web traffic on his own. He came to understand that the task required someone with more experience and knowledge of online marketing.
Turning to Soap Media, the storage company aimed to increase web traffic by 50% and boost conversions by 50%.
To help Northern Mini Storage attract more web traffic and increase their conversions, we focused on boosting their SEO ranking as well as building an effective remarketing strategy for online advertising.
CONVERSIONS INCREASED BY
%
To accompany their new SEO strategy, we implemented a remarketing strategy. This involved creating a set of ads that conveyed the benefits of the Northern Mini Storage facility. A key piece in the remarketing effort was to create ads that had the same look and feel as their website, providing a consistent feel. We also ensured that the messaging on the website was consistent with promotional material, developed clear calls to action, and made sure that the site was easy to navigate.
Our work with Northern Mini Storage involved designing and building a thorough two-part SEO strategy. The goal was to boost their website ranking to the top 5 search results for their primary keywords. We aimed to accomplish this within six months. We began by optimizing its site content and code for the targeted keywords. Then we focused on developing keyword-rich backlinks from authoritative websites that would also boost their ranking on search engines.
REDUCED CONVERSION COSTS BY
%
Analytics are essential for businesses to track and monitor their marketing efforts. To help Northern Mini Storage visualize the impact their actions were having, Soap Media created quantifiable goals. These goals were designed to be tracked and used to measure the number of website visitors and conversions. We also created analytical reports to identify gaps and opportunities where we could position the company as a trusted and reliable storage solution.
Our work with Northern Mini Storage focused on boosting traffic to their website and increasing their conversion rate. We also aimed to enhance the company's marketing efforts through higher search rankings and remarketed their ads and website to create a more consistent and unified feel for visitors. Comparing year-over-year data, we saw the number of users visiting the website increase by 78.9%, page views improved by 200.4% and the bounce rate dropped by 97%. Our PPC efforts saw conversions increase by 128%, while campaign costs decreased by 31.9%. With a comprehensive marketing approach, we were able to boost traffic to the company's website and improve its conversion rate. We were also able to increase brand recognition for the business and build on future sales and success.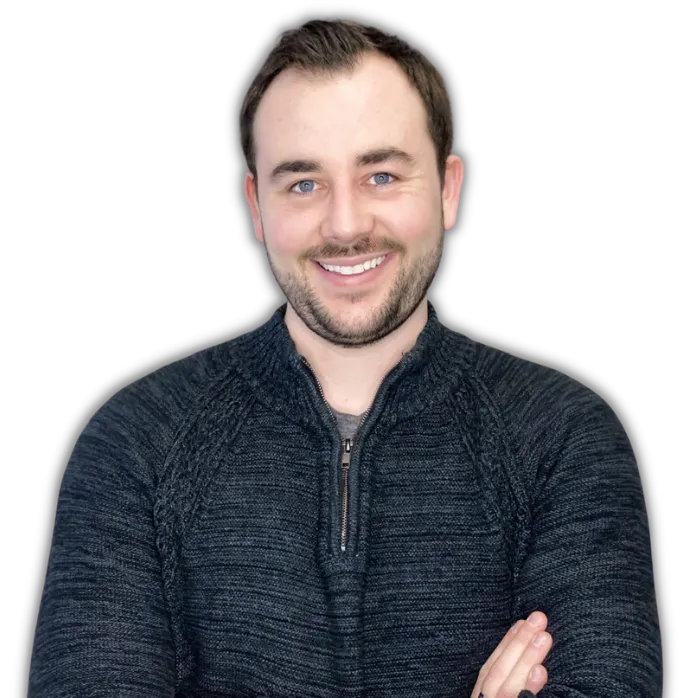 Learn How

SOAP Media

Can

Drive Massive Amounts of Traffic

to Your Website
Click the button below to set up a FREE 30-minute discovery call with Jesse today to see how we can generate more traffic and sales for your business.
Award Winning Digital Marketing Strategies for Optometrists
A masterplan for attracting qualified visitors to your website and converting them into leads, period!