"SOAP Media aided Merivale Vision Care to increase their website traffic by 56% in only 3 months"
INCREASED CONVERSIONS BY OVER
%
As well as capitalizing on Merivale Vision Care's short-term growth spurt we also needed to think about the long-term, planning and implementing a campaign that would engage potential customers for years to come.
Like many fast-growing businesses, Merivale Vision Care needed our help to identify the right tools, tactics, and technologies to employ to effectively scale up their marketing. To achieve this we integrated ourselves into Merivale Vision Care's existing structure, produced a strategic approach that would enable the organization to outgrow the competition.
This approach was inherently holistic, joining together a spectrum of digital marketing strategies including SEO, content creation, pay per clicks ads, lead generation, customer journey mapping, and much more.
Though there were a variety of moving parts to the campaign, they were all driven by the aim to boost Merivale Vision Care's reputation, positioning them as a trusted brand among potential customers.
Who is Merivale Vision Care?
Merivale Optometric Centre has been providing complete eye care to patients since 1987. Their doctors and staff are committed to providing the highest quality of vision care. They have over 1200 pairs of eyeglasses and sunglasses to choose from for men, women and children to suit all styles and budgets, in addition to a wide variety of contact lenses.
Their patients voted them 2017 consumers choice optometrist in Ottawa for the sixth year running.
Through their website anyone can book an appointment for a complete eye exam. For their convenience, current patients can re-order contact lenses online for quick pickup at the office.
Challenges and Objectives
In the past, customers learned about Merivale Vision Care from word of mouth and paid ads. Organic search traffic was almost non-existent as very little effort was ever put towards ranking the website for their targeted keywords.
Over the past 33 years, Merivale Vision Care has exploded from a start-up to a high-growth leader in the eyeglass industry.
After leveraging the full power of SOAP Media's content marketing strategy, Merivale Vision Care's organic traffic increased by 70%. Merivale Vision Care now relies on SOAP Media's holistic marketing approach to ensure the customer journey is seamless from their first visit to their final purchase.
To deliver on both Merivale Vision Care's long and short-term goals we focused on thought leadership, lead generation, and customer intelligence. Some of the key tactics we employed included:
We scaled Merivale Vision Care's existing PPC strategy to direct traffic to key lead-gen landing pages and capture users searching for retargeting-related terms. Managing Merivale Vision Care's PPC budget meant tracking their cost-per-lead diligently to make sure they were achieving the desired ROI. If a campaign or ad group was not performing, budget was allocated to another channel that was converting at the desired cost-per-acquisition.
We worked to improve keyword density on the Merivale Vision Care site, and incorporate targeted key phrases through content optimization. A well-executed SEO strategy meant that the organization wouldn't just reap the rewards now, but for years to come.
INCREASED CONVERSIONS BY OVER
%
Analytics are key for any business that wants to make sure its marketing is pulling its weight. To meet Merivale Vision Care's fast-changing needs, SOAP Media fine-tuned their analytics account to measure the impact on website users and used UX tracking to ensure site navigation stayed smooth. We optimized for conversions using Hotjar heat mapping software, and coordinated with Google Analytics to track data for multiple pages and conversions.
"Over the past 2 years working with SOAP Media they have increased our in-store traffic by over 56%!"
Our work with Merivale Vision Care was focused on generating a short-term boost to visibility while at the same time building for long-term success. We also needed to help the business rapidly scale their marketing both in size and in reach across a number of different channels.
Our custom Google Analytics configuration allows us to track specific metrics to ensure that their digital presence is resonating with users and attracting new customers.
By taking a strategic approach that holistically joined together a range of marketing techniques we were able to help Merivale Vision Care outgrow their competitors and cement their position within the marketplace.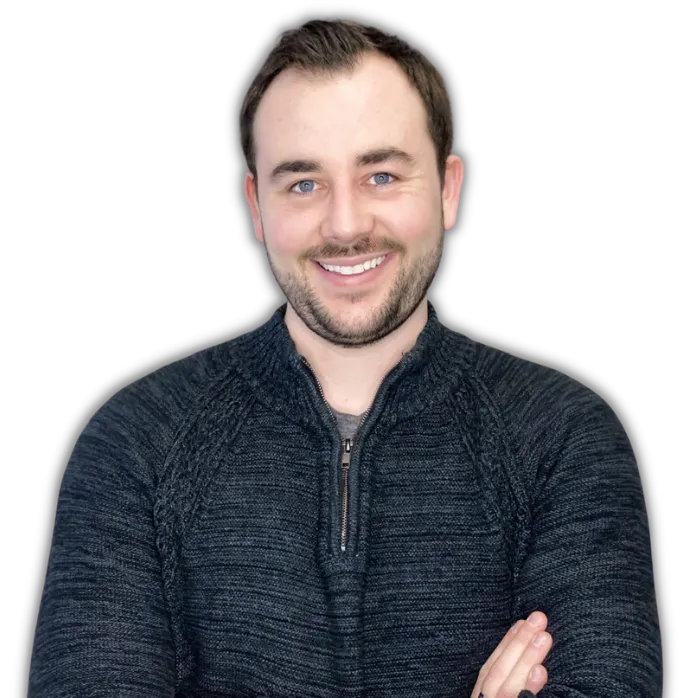 Learn How

SOAP Media

Can

Drive Massive Amounts of Traffic

to Your Website
Click the button below to set up a FREE 30-minute discovery call with Jesse today to see how we can generate more traffic and sales for your business.
Award Winning Digital Marketing Strategies for Optometrists
A masterplan for attracting qualified visitors to your website and converting them into leads, period!