Healthy Steps Pedorthic Clinic
"Soap Media helped Healthy Steps Pedorthic Clinic boost customers by 92%"
CLINIC SESSIONS INCREASED BY
%
REDUCED CONVERSION COSTS BY
%
Our aim in working with Health Steps was to increase the amount of web traffic to their site. We also wanted to help them turn that traffic into higher sales.
With over 10 years in business serving the Ottawa area, the founders of Healthy Steps Pedorthic Clinic had tried to develop their own marketing strategy and technique but realized they needed the help of someone more experienced. Soap Media stepped in and developed a plan that brought together the best practices, tools, and tactics to help the clinic scale up its marketing efforts.
To boost web traffic and sales, we focused on developing a comprehensive SEO strategy and implementing an effective PPC plan. Using a holistic approach, we improved web traffic and conversion rates and cut the amount of money the clinic was spending on PPC advertising.
Who are Healthy Steps Pedorthic Clinic?
Healthy Steps is a locally-owned and operated foot care clinic based in Ottawa. They help clients build a healthy lifestyle through pedorthic and nutrition services. Their experts are skilled in various areas, including creating custom orthotics, nutritional guidance, and meal planning. The clinic was founded in 2009 by a certified pedorthist with over 15 years of professional experience.
Thanks to its on-site laboratory, Health Steps can develop solutions on the spot and quickly make adjustments for client products. The clinic also carries reliable bracing and recovery products such as knee and ankle braces, air casts, arch supports and more.
Challenges and Objectives
For over 10 years, Healthy Steps has been providing services in the Ottawa area, and customers have been relying on their expertise. However, they wanted to attract more traffic to their website. The clinic was also searching for ways to turn that traffic into sales.
The Healthy Steps website hosts a blog page to connect and inform visitors, but it has been a struggle to maintain a schedule of updated content. Without regular posting, it was a challenge to attract new visitors to the website. They knew they needed someone with the experience and capability to implement an effective marketing strategy.
With Soap Media's help, the clinic aimed to increase website traffic by 50 percent in six months. They also wanted to see conversions boosted by 50 percent within that time frame.
To help Healthy Steps Pedorthic Clinic reach its goals of boosting website traffic and conversions by 50%, we focused on a robust SEO strategy and an effective PPC approach.
To achieve a higher conversion rate from web traffic to the Healthy Steps site, our marketing team built an effective PPC strategy for the clinic. As part of the implementation of the strategy, we used negative keywords to our advantage while maintaining a narrow list of keyword phrases. Web visitors that are more likely to buy respond best to these types of strategies. In addition, we verified that the landing page content was relevant to the search terms.
Our approach involved developing and implementing a thorough SEO strategy. To help improve the clinic's search engine ranking, we designed and created a keyword-rich website. We optimized their on-site SEO elements to extend their reach and attract new visitors. In addition to these techniques, we established keyword-rich backlinks from authoritative websites. Doing this helped boost the clinic website's authority with search engines, placing their pages higher in search rankings and drawing more visitors.
REDUCED CONVERSION COSTS BY
%
Marketing efforts need to be measured to confirm clients' are getting the best ROI. Soap Media marketers developed calculable goals to guide and track Healthy Steps Pedorthic Clinic in their efforts. Using this data, we created visual reports that tracked website traffic and conversions over time to see how it grew.  Using Hotjar heat mapping software coupled with information gathered from Google Analytics, we provided a complete analytics evaluation for Health Steps.
Our work with Healthy Steps Pedorthic Clinic aimed to increase traffic to its website and turn that traffic into sales.
The clinic's website attracted 123% of new users within the first six months of the campaign. Pageviews increased 104% during this time. We were also able to increase sessions for the clinic by 92% and extend the average session duration by 9.8%.
With our PPC techniques, the conversion rate for the clinic improved by 41.89%. The goals were completed with increases of 211%, and the cost per conversion was cut by 52%. Thus, we were able to improve sales from web traffic while reducing the cost of marketing for the clinic.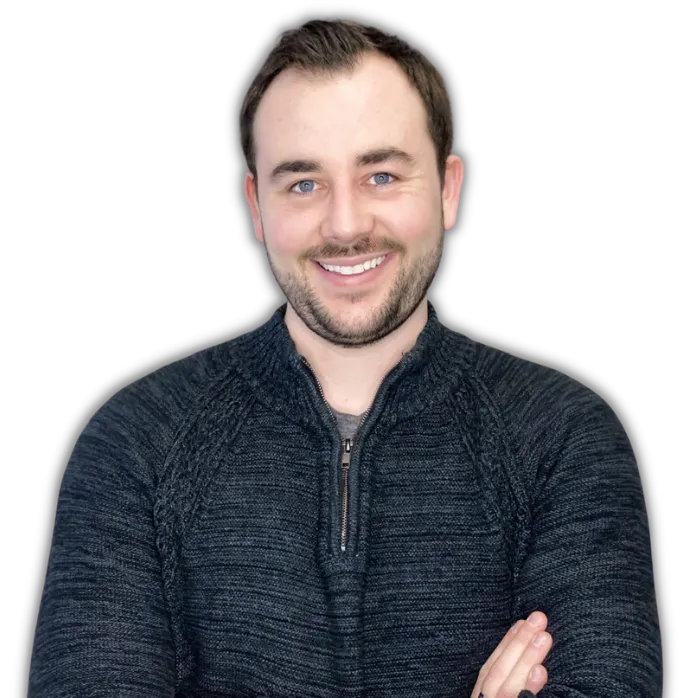 Learn How

SOAP Media

Can

Drive Massive Amounts of Traffic

to Your Website
Click the button below to set up a FREE 30-minute discovery call with Jesse today to see how we can generate more traffic and sales for your business.
Award Winning Digital Marketing Strategies for Optometrists
A masterplan for attracting qualified visitors to your website and converting them into leads, period!